Teen Youth Area Open 1pm - 7pm
526 Clematis Street
A Cutting Edge Game Room - Each Teen Receives $5 Gift Card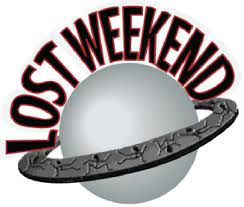 MAIN STAGE 500 Block Clematis St.
Ryan Cassata (he/him) is an award-winning singer-songwriter, actor, performer, published writer, and transgender activist. He is signed to Kill Rock Stars for music and Zephyr Talent Agency for acting. With over 650 performances and seven original and critically-acclaimed music albums,
Ryan is recognized as the first openly-trans performer at the Vans Warped Tour and has been featured in GRAMMY.com, Rolling Stone, Billboard, The New York Times, Buzzfeed, AltPress, American Songwriter, and The NY Daily News.Billboard has referred to Ryan as a "true force in the industry." honoring him as one of the esteemed "11 Transgender & Non-Binary Musicians You Need to Know" while premiering his award-winning music video "Daughter," garnering over 2M views on Youtube and 2M streams on Spotify. Ryan Cassata is a proud recipient of a 2019 ASCAP Foundation award for his original song "Jupiter." Ryan's self-written and self-produced album, Magic Miracle Mile, released in October 2021, charted on the iTunes Alternative Charts. Ovation Guitars and Marvin Guitars endorse Ryan Cassata as an official artist.
MAIN STAGE 500 Block Clematis St.
Ezra is a Los Angeles based multidisciplinary artist.
In 2020 Ezra released his first single, 'Man of my Dreams'— a love song dedicated to himself, after having the realization that he had grown up to be the man he always wished he could be. The man of his dreams. Although Ezra had little knowledge of what it would take to promote a song, or better yet begin a professional career in the music industry— it was incredibly well received, racking up over 200,000 streams on Spotify within a year of the its release. The song's success was largely due to trans masc TikTok adopting it, using it to create heartfelt videos expressing joy and gratitude for their transitions.
MAIN STAGE 500 Block Clematis St.
Erin Reed (she/her) is a transgender journalist, content creator, and activist based in Washington, D.C.. She tracks LGBTQ+ legislation around the United States for her subscription newsletter, Erin In The Morning. Her work has been featured in the AP, Reuters, The New York Times, The Washington Post, and many more major media outlets. You can follow her on twitter and tiktok @ErinInTheMorn.
Speaker: Rep Zooey Zypher
MAIN STAGE 500 Block Clematis St.
Representative Zooey Zephyr is Montana's first transgender lawmaker, elected out of the 100th House District.
Zephyr, identifies as a progressive, bisexual trans woman.
The 100th house district mostly encompasses the Missoula metro area. On her campaign website she says that she believes that the best way to fight for social & economic justice is to get into the room where the laws are being written.
Zephyr, was born in Billings, Montana and graduated from the University of Washington in 2011 with a Bachelor of Arts in Business Administration, Creative Writing. After graduating from the University of Washington, she returned to Montana where she attended graduate school at the University of Montana.
Zephyr has made headlines over the last two weeks for statements on LGBTQ+ and trans healthcare related pieces of legislation.
Live Music: Emilio Ramires
MAIN STAGE 500 Block Clematis St.
Emilio is a pop artist making his name in the South Florida music scene. But Don't be fooled, with tv shows such as American Idol, X Factor, and the voice under his belt he is more than qualified to keep you entertained. With his latest album, Resuscitation Emilio is well on his way to having a very successful music career ahead of him. Influenced by artists such as Michael Jackson, Elton John, Prince, and Queen at a young age was just the beginning of what was a dream turned reality for this New York native. Mixing his ability to sing and dance with his love for songwriting and producing is what really sets this charismatic performer apart.
Theatrical Performance: Ground Zero
MAIN STAGE 500 Block Clematis St.
Ground Zero is located in West Palm Beach. He performs with Fire, LED, and Silk/veil props. He stilt walks. His performance is pulled from alternative subgenres and Pop Culture. He is your Mr. Hallows Eve Wilton Manors 2022, and first Queers Got Talent Winner! This king is versatile, give him a theme... and watch him hit the ground running. He is Ground Zero, an explosive entertainer in the best of ways.
Event Producer: Chris 'Ab Fab' Rhoades
MAIN STAGE 500 Block Clematis St.
Get ready for Next Level Performances at Pride on the Block. Chris Rhoades, a local event producer and president of Next Level Talent PB LLC has been a prominent name in the LGBTQ entertainment and arts spheres in Palm Beach County. Recipient of Compass Center's Deja Devonier Humanitarian Award, Chris has been involved in bringing queer arts into the spotlight. For the last two years, he has produced the weekly shows on the 500 Block of Clematis Street, drawing crowds from both within and outside of Palm Beach County. And on June 2nd, 2023, Chris 'Ab Fab' Rhoades is back on the 500 Block presenting a special evening of talented performers!
Live Music: Delish Da Goddess
MAIN STAGE 500 Block Clematis St.
Experience the QUEER Bounce Movement at Pride on the Block with Delish Da Goddess! Delish Da Goddess grew up in a small town in Louisiana called Violet, southeast of New Orleans. She grew up listening to many genres and is influenced strongly by artists such as Lauryn Hill, Tina Turner, Anita Baker, Missy Elliott, Joan Jett, Whitney Houston and Janet Jackson. "She's the consummate crowd please" according to FADER. Despite her own self doubt, Delish performs with her whole body and soul, holding an audience in awe. Her style strikes the crowd with striking bars and lo-fi trap beats.
MAIN STAGE 500 Block Clematis St.
Niko Love is a singer/songwriter, actor, choreographer and director. With all these talents Love is definitely a show stopper. Inspired by names such as Whitney Houston, Michael Jackson, Janet, Beyonce, Britney Spears, Ciara, Chris Brown, Usher, and many more He's been able to create his own unique style and sound. Niko's sound is R&B meets Pop/Alternative. He is excited to be hitting the POTB stage for the 3rd Time.
MAIN STAGE 500 Block Clematis St.
Xavier Clark is a charismatic music artist and an energetic entertainer. His sounds include but are not limited to joyful, soulful fusion of dance and R&B with a splash of Afrobeats. Recent performances include Sunfest 2019 & Pride On The Block 2022.
His Art of Entertainment will leave others feeling empowered, enabled and present to their own greatness. His music will leave you feeling transformed with more power, freedom, full self-expression and peace of mind. "Gentle hands, can shake Worlds"
MAIN STAGE 500 Block Clematis St.
Mrly Jade is Caribbean-American, lesbian woman who is a curator of all things music, art, and community in South Florida. She organizes events for queer women/people of color through her business, Mrly Entertainment. She also currently has music out on all major streaming platforms, and she creates all types of beautiful art & various crafts. All in all, this passionate, committed, talented artist is by far a rising star in all aspects of The Arts.
MAIN STAGE 500 Block Clematis St.
Melodic hip-hop artist based out of South Florida. Born April 20th.
She/Her
Member of the LGBTQ community and mental health advocate.
Making music is my passion and I am blessed to be able to share my emotions to the world through music.
My goal is to create a safe place for people to come to when hearing my music.
Live Music: Uproar Project Showcase
MAIN STAGE 500 Block Clematis St.
Born in Queens, New York, Jai Tahlea Allen-Ible always dabbled in the performing arts and community service spheres. Her dedication to inspiring and motivating all to live the life of their dreams has been developed through her volunteer work as a coach and mentor for personal development courses. With her passion for social activism and the arts, she founded the Uproar Project, promoting peace through the arts.
Jai's mission is to inspire and unify communities and she is bringing that passion to the 500 Block on June 3rd!