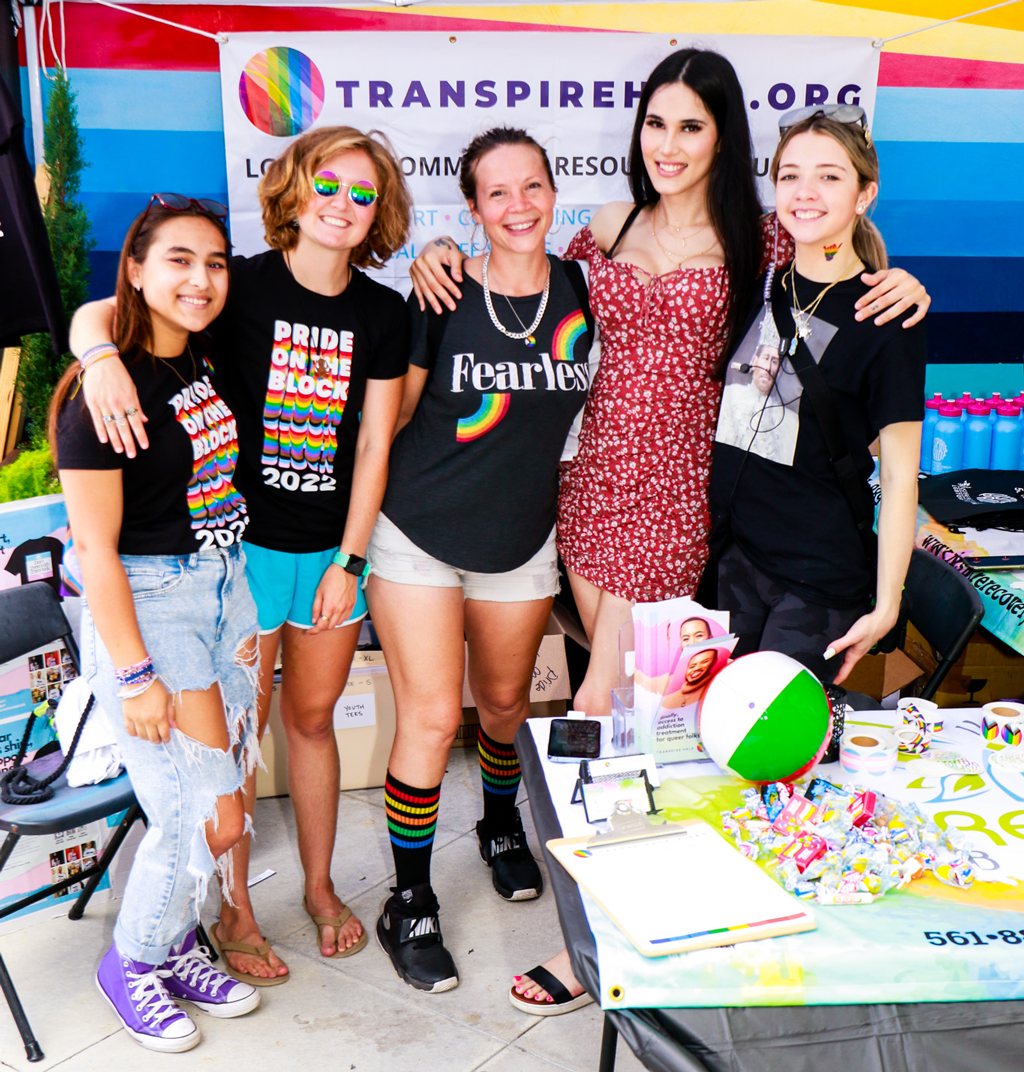 Pride on the Block is an annual block party and fundraiser on the 500 block of Clematis Street in downtown West Palm Beach. Begun in March 2020, this event draws crowds from all over South Florida to celebrate Pride month and raise funds for the local LGBTQ+ nonprofit, Transpire Help. We are proud to announce that this year Pride on the Block will be held at two locations this year, the 500 Block of Clematis St and The Square!
Pre-party - Friday, June 2nd, 2023
7 pm - 11 pm
500 Clematis Street, West Palm Beach, Florida
Saturday, June 3rd, 2023
1 pm - 7 pm
700 Rosemary Ave
West Palm Beach, Florida, 33401
1 pm - 11 pm
500 Clematis Street
West Palm Beach, Florida, 33401
Things to Look Forward to
Live Music
Dance all day and all night! Musical guests on the mainstage like Ryan Cassata and Ezra Michel until 11 pm.
Live Performances
All your favorite South Florida performers in one place - from long standing icons to up-and-coming acts.
Youth Activities
Plenty of youth activities at The Square. Activities provided by Rohi's Readery from 1:00 p.m. - 7:00 p.m.
Arts & Crafts
Local artist exhibitions, crafts for the kids and so much more.
Vendors
Sign up FAST to be a vendor at Pride on the Block 2023! Artists, artisans, and retailers welcome.
Auction & Raffle
Your chance to cash prizes and big ticket items! Have an item to donate to our silent auction? Email us: help@transpirehelp.org.