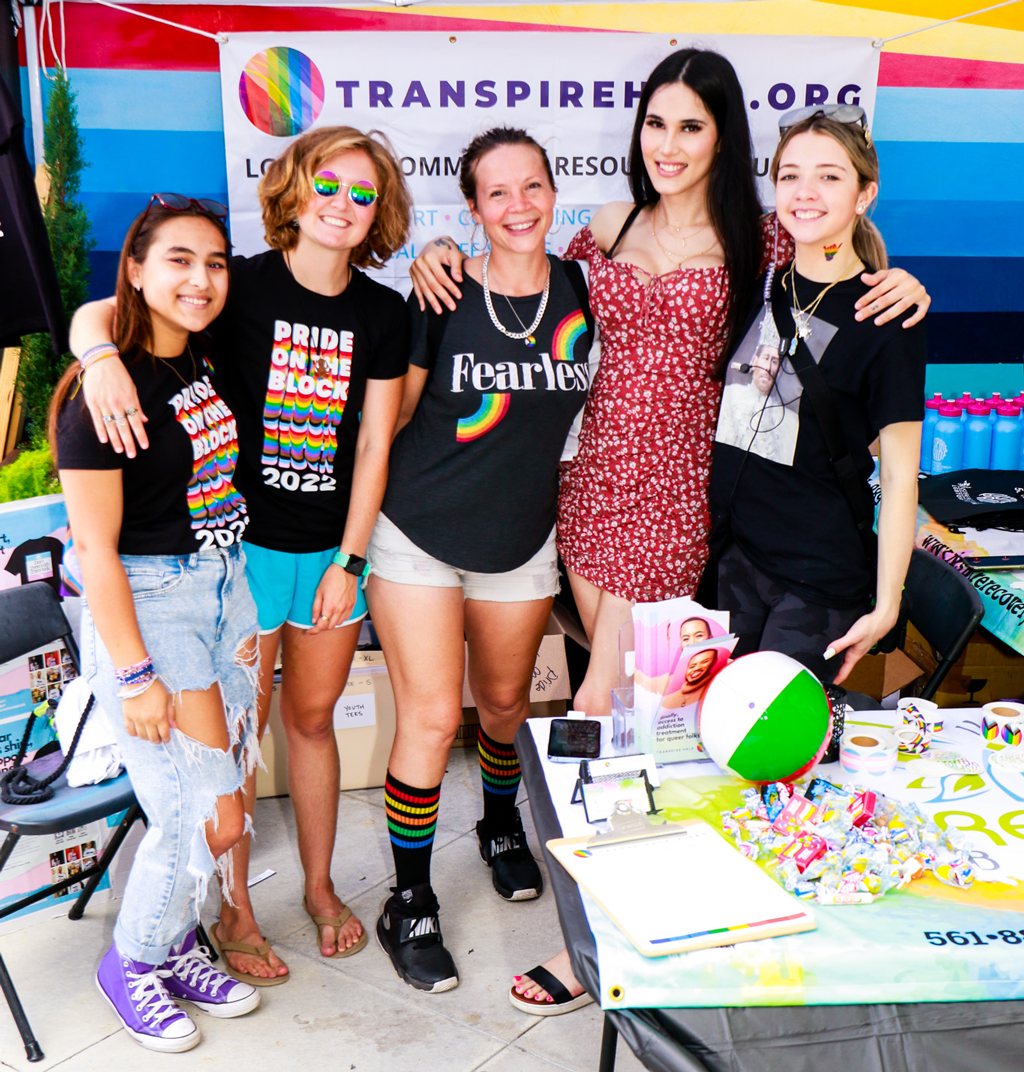 Pride on the Block is an annual block party and fundraiser that draws crowds from all over South Florida to celebrate Pride Month and support our local LGBTQ+ nonprofit, TRANSPIRE HELP. And this year, we're taking the festivities to a whole new level by expanding to two locations! Join us on the 500 block of Clematis Street in downtown West Palm Beach, as well as at our exciting new location, The Square West Palm, 700 Rosemary Ave., West Palm Beach. With amazing food, music, and entertainment, Pride on the Block is the place to be this summer. Don't miss out on this unforgettable celebration of love and inclusion - mark your calendars today!
Friday, June 2nd | 7PM -11PM
Saturday, June 3rd | 1PM -11PM

500 Block of Clematis
500 Clematis Street, West Palm Beach, Florida
Saturday, June 3rd | 1PM - 7PM
The Square West Palm
700 Rosemary Ave

,

West Palm Beach, Florida
What's in Store for You at Pride On The Block: A Preview of the Festivities!
Live Music
Get ready to dance the day away with our incredible lineup of musicians like Ryan Cassata & Ezra Michel! Our talented artists will keep the music going all day long. Whether you're singing along to your favorite hits or discovering new tunes, our live music stage is the perfect place to celebrate love, inclusion, and community. So come join us for an unforgettable day of music and fun at Pride on the Block!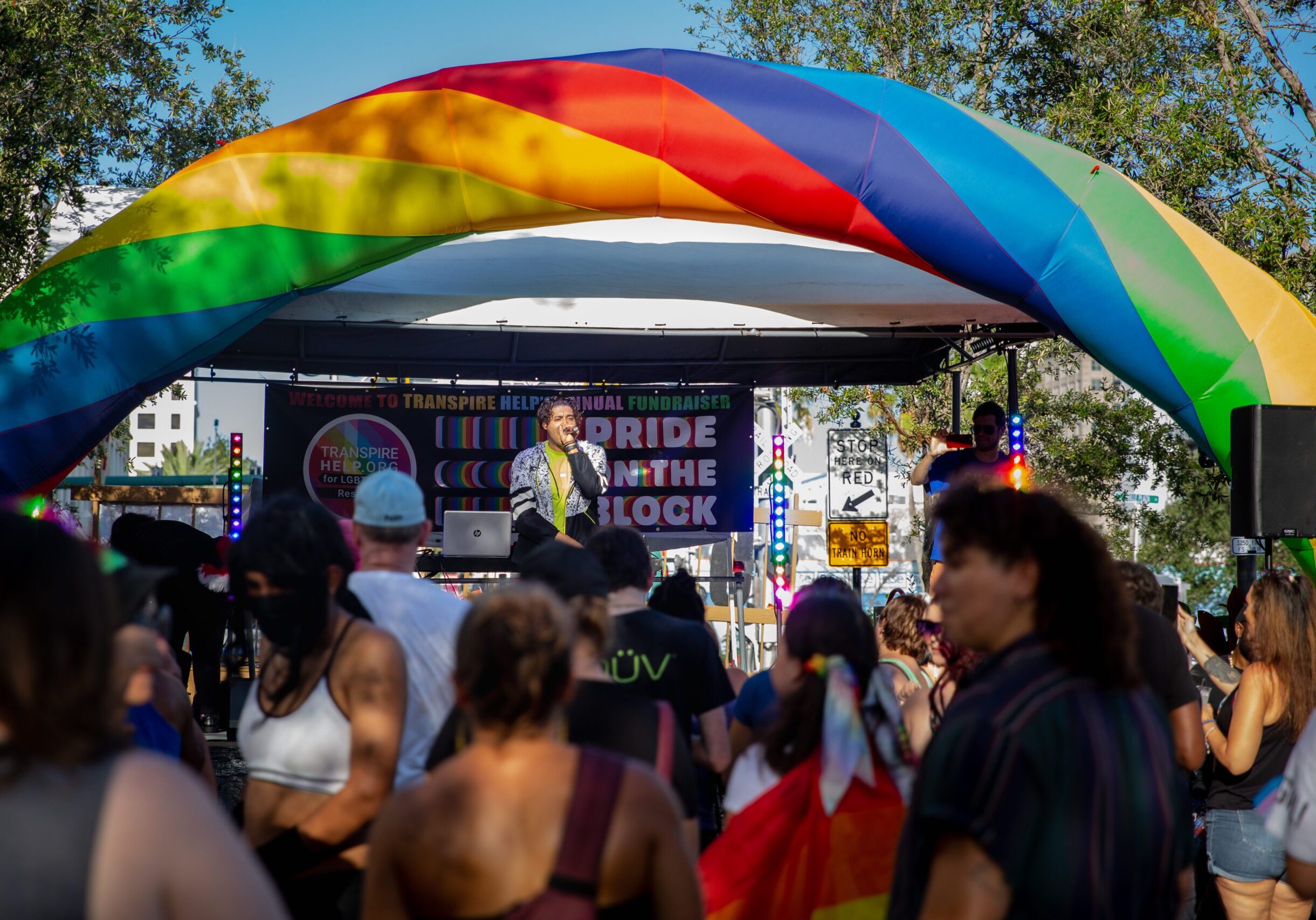 Dance & Theatrical Performances
Experience the magic of live performance with our talented dancers and performers, who will transport you to another world with their captivating routines! From contemporary dance to vibrant musical numbers, our stage is the perfect place to witness the power and beauty of artistic expression. So come ready to be entertained, moved, and inspired by our incredible performers!
Teen & Youth Activities
Bring the whole family for a day of fun and games, with special activities and entertainment tailored just for kids and youth, including our LGBTQ+ young community members. From making slime to games, crafts, and dance parties, we have plenty of fun and engaging activities that celebrate and support our LGBTQ+ youth and teens!
Engaging Speakers
Join us for thought-provoking talks and engaging speakers like Erin Reed & Zooey Zephyr, who will leave you feeling empowered and uplifted. Gain insights from our knowledgeable journalists and policy makers who will shed light on current LGBTQ+ issues and policies, and share their views on how we can work together to create a more inclusive and equitable society for all.
Vendors
Discover a wide range of vendors selling unique crafts, merchandise, and services that celebrate and support the LGBTQ+ community! From handmade jewelry and clothing to art and candles, our vendors offer a diverse and eclectic selection that's sure to please. Come browse the booths, meet the vendors, and find your next favorite item at Pride on the Block!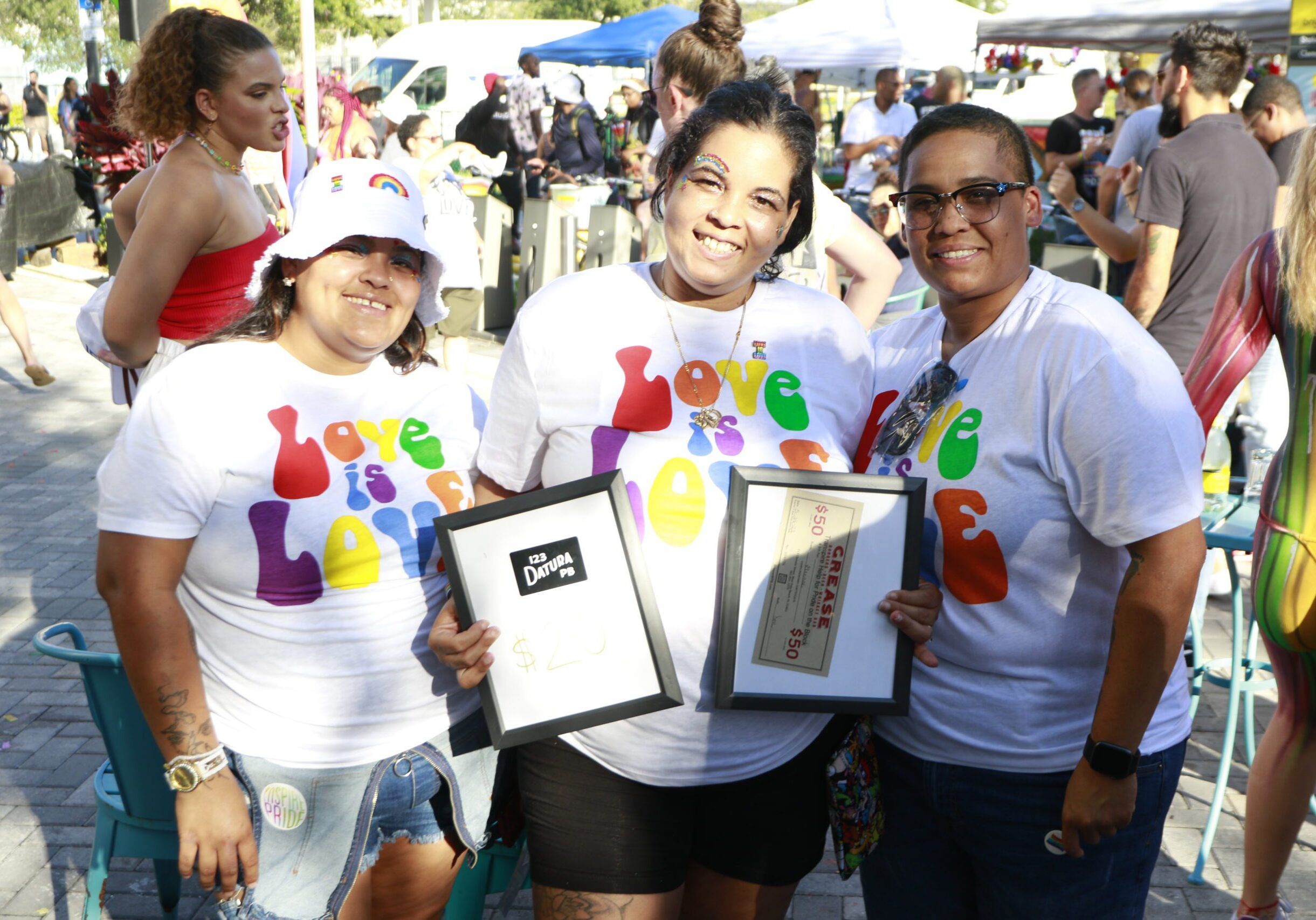 Auction & Raffle
Enter to win amazing prizes and support our cause at the same time! Our auction and raffle feature a wide range of items, from gift cards to experiences, all generously donated by local businesses and community members. Plus, every dollar raised goes directly to supporting Transpire Help, our local LGBTQ+ nonprofit organization. So don't miss your chance to win big while making a difference!  
PRIDE ON THE BLOCK HYATT PLACE WPB HOTEL PACKAGE
We're proud to have Hyatt Place West Palm Beach as our official hotel sponsor for Pride on the Block.
Book now to stay in the heart of the action!